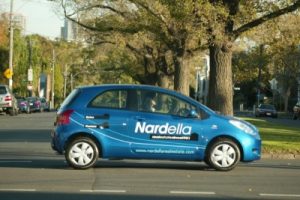 1. Our Approach To Property Management
Nardella Real Estate has been managing Investment properties for over 50 years, maintaining many happy long-term relationships with clients.
Our Approach to Property Management is to ensure that your investment is given full attention at all times. Being a smaller agency, our team has the time to offer a dedicated personalised service.
We have systems in place and use the latest technological advances so that you and your tenants are looked after efficiently and professionally every day.
With us, your business is big business!
The benefits to you are:
Fewer Hassles
Peace of mind
Security
Saving you time
Saving you money
Maximised returns
Being kept informed
Dedicated advice
Being able to speak directly to us and not a machine!
Call our Property Management Department on 9329 8900 or request a Free appraisal of your property.
2. Our Dedicated Property Management Service
What we will do:
Promote your property:
Advise you on how best to promote your property to prospective tenants
Discuss your requirements and concerns in relation to tenants and how your property is looked after.
Advertise your property via internet, signage and window displays
Organise inspections for prospective tenants
Find you the best tenants:
Contact our tenant database.
Obtain contact details from every prospective tenant that views your property, follow up and obtain feedback
Detailed reference checking of all applicants
Discuss with you the best tenants for your property
Prepare all Documents required under Government legislation
Prepare a detailed Condition Report, including photos where required.
Consult thoroughly with tenants on their legal obligations & rights.
Manage your Investment:
Manage your rental income on your behalf
Manage the payment of your Council Rates, Water Rates, Insurance renewals & Owners Corporation fees
Provide a full Annual Financial Report
Manage all tenancy issues with the tenant
Manage maintenance requests; ensuring work is attended to promptly.
Organise quotes for repairs
Conduct regular inspections to ensure all is going well
Give advice for property improvements
Negotiate & implement rent reviews
Negotiate & organise lease renewals
Customise leases to minimise vacancy rates
Prompt and thorough attention to rent arrears
Detailed property information and records kept, including photos
Represent you at Tribunal Hearings
Obtain Insurance quotes
Manage Insurance claims when required
Provide Sales Valuations when required
3. Checklist To Owner Prior To Leasing
The following information is provided to help you in preparing your property for tenancy.
External
Lawns to be trimmed
All garden beds neat & tidy
All weeds removed
All gates are safe & secure
All fencing is secure
Internal
All electrical/gas appliances should be clean and in working order, if not, our office should be advised.
Exhaust fan in kitchen & bathroom are clean & in working order
Walls & ceilings are clean & free of cobwebs
Kitchen cupboards and drawers should open & close properly.
All floor covering are clean and carpets steam cleaned.
All windows close securely with no breakages
All doors close securely
Flywire screens should be clean, free of dust,cobwebs and tears
Provide all keys to all locks, including window locks. All locks to be functioning.
Provide furnishings for windows
Ensure clothes line is provided if necessary
Ensure smoke alarms have been fitted and fully working